Get Together + Explore Amsterdam on Your Own
Thursday, August 17, 18:30-21:30
Stedelijk Museum, Amsterdam
Participants are welcome to join the Get Together event, an informal gathering to enjoy casual conversations with other participants.  Drinks and bites will be served.  The event takes place at the Stedelijk Museum, which is open at that time only for EFA participants.  The museum has just been renovated and houses modern art, contemporary art, and design.  It is located in the historical city center at the Museum Square.  This square houses not only the Stedelijk Museum, but also two other major museums: the Van Gogh Museum and the Rijksmuseum. 
During the Get Together event, we will have private access to the exhibition MODERN: VAN GOGH, RIETVELD, LÉGER AND OTHERS . Spread around the exhibition, will be "Blikopeners." These Blikopeners are young Amsterdam residents who aim to awaken your enthusiasm for art and culture.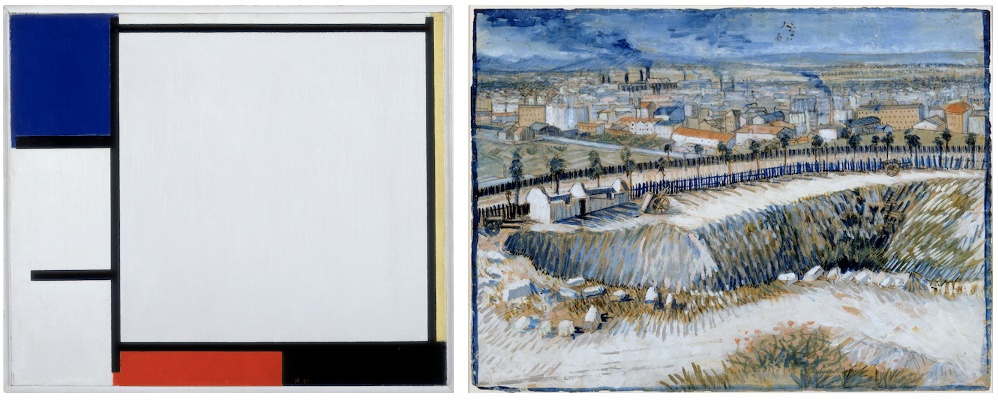 Admission
Participants are welcome to join this informal networking event. They will be asked to show their badge at the entrance of the museum. Participants may come in casual attire.
Transportation
All participants are expected to arrive at the Stedelijk Museum by their preferred mode of transport.  There are good public transportation options (which is free-of-charge with the EFA travel pass, which is included in the registration).  The venue is about 15 minutes travel from the Vrije Universiteit Amsterdam main building.
Exploring Amsterdam on your own
After the event, participants are welcome to explore Amsterdam on their own or to get back to their hotels. The Stedelijk Museum is located in the historical city center, which, therefore, gives you an excellent opportunity to explore and experience Amsterdam.
Photos of the Stedelijk Museum

Location
Museumplein 10, 1071 DJ Amsterdam, Netherlands
Map